About us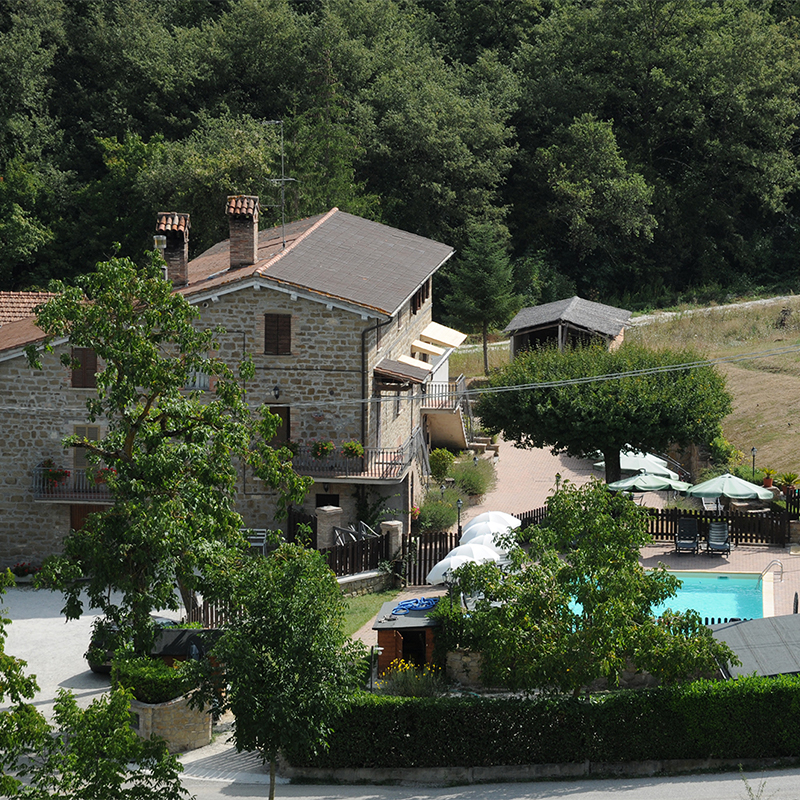 Welcome to Ponte di Riocchio, the Agriturismo born from the large country house where I spent my childhood holidays amidst the scents and flavours that only grandparents' homes can gift.
Over the years, my parents Antonietta and Luciano, together with my brother Alessandro, decided to turn it into a farmhouse, to welcome guests in a simple and genuine dimension.
Today the family business continues with me. It is a dream for me to fully recreate the magic and the history of these places.
I start from the love that binds us all to Colonnata, a hamlet just a short distance from Gubbio and nestled in the countryside and Riocchio, the small stream that divides the old farmhouse from the newer one. It is in the small house that are now located the reception, the rooms, the restaurant and the garden. pool is in the middle.
Coming to us you'll enjoy the authentic flavours of cuisine "the way it used to be".  Breathing in the scents, colours and sounds that nature gives us. Rediscovering the pleasure of gazing at the starry sky and living your days without hurry.
In the pages of our history there are still many stories to write, smiles to exchange and life to share.
So I await you at Agriturismo Ponte di Riocchio. Come and find that pinch of lightness and harmonious time typical of the good country life.