Riocchio Osteria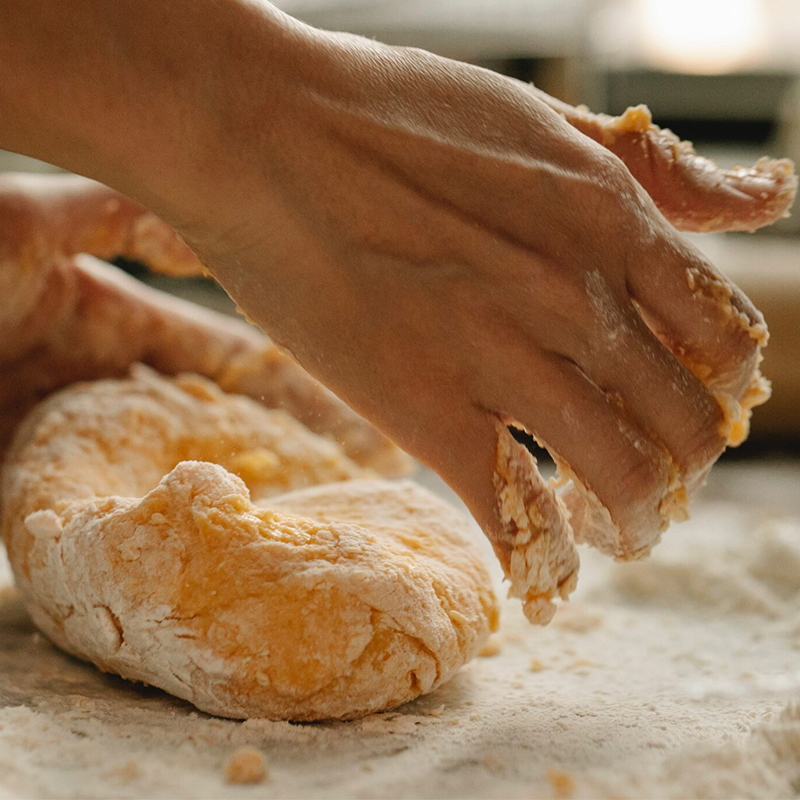 Agriturismo Ponte di Riocchio's Osteria is located on the veranda overlooking Gubbio's majesty, the most beautiful medieval town, the gardens and swimming pool. During summer evenings we also arrange picnics in the courtyard, to enjoy our dishes under an evocative starry sky.
Right from the very first moment of awakening, you are immediately greeted by the scents of our land. From breakfast to dinner, in fact, you will taste dishes prepared with the use of organic raw materials coming from the territory and km 0. Bread, jam, cakes, yoghurt and croissants are homemade and served as a buffet together with freshly squeezed orange juice and seasonal fruit. A savoury breakfast is also available on request.
The meals composing our menus respect the products seasonal flow and are cooked with passion and experience.
They are simple foods, timeless rustic dishes prepared according to recipes reminiscent of country traditions and take us back in memory to the most authentic flavours.
On long weekends, holidays or in the summer, on request, we make take-away baskets to be enjoyed outdoors, on the patio in front of the rooms or to take with you on tours of the cities of art.
Finally, we are prepared to meet the needs of food intolerances and celiac disease, paying extra attention and choosing the best suppliers of raw materials for gluten-free products.